The Farmer's Old Bicycles
---

1956 B.F.Goodrich Schwinn Hornet

The Minnesota Antique & Classic Bicycle Club's annual fall bike ride Sunday September 27, 2009. A leisurely ride from Boom Island, through historic St. Anthony Main area, and over and along the mighty Mississippi River.



2009 winner
Minnesota Antique & Classic Bicycle Club's
People's Choice Traveling Trophy!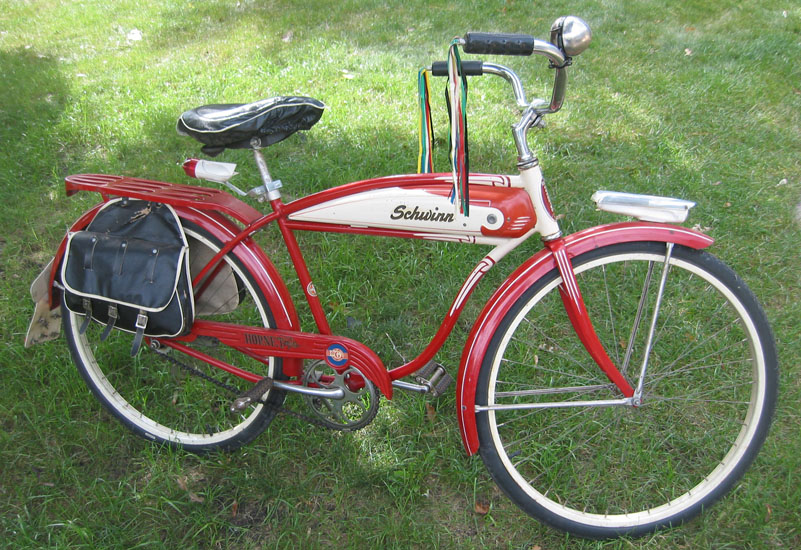 Benjamin Franklin Goodrich began manufacturing solid rubber bicycle tires in the 1880s. During the 1930s, Schwinn began selling bicycles through independent dealers, including the B.F. Goodrich auto store chain. Following World War II, about 25 percent of all Schwinn bicycles were being sold with B.F. Goodrich name badges through B.F. Goodrich stores. These were sold at a lower price than the equivalent Schwinn branded bike and B.F. Goodrich would not service them. Schwinn eliminated B.F. Goodrich as a dealer in 1960.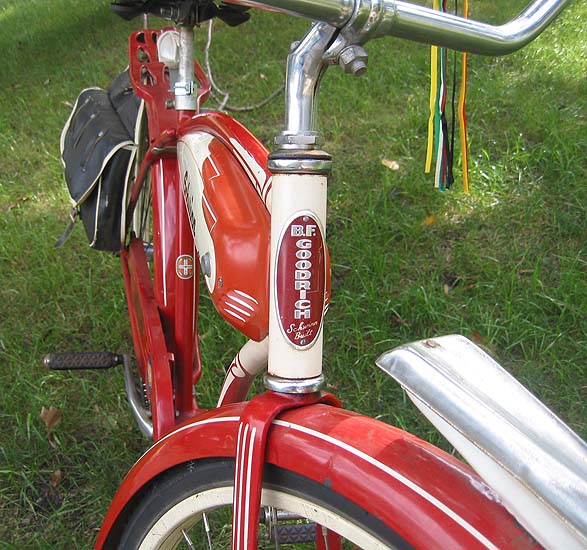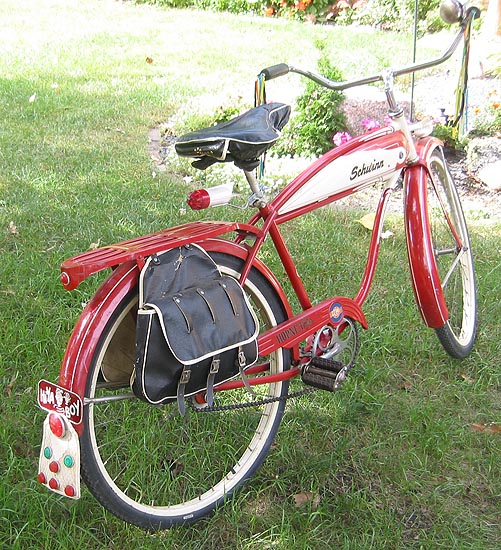 Return to Previous Page
---
Jump to Top
Copyright 2009-2017.
All rights reserved.
The Farmers
Last Updated Wednesday, 02-Jul-2014 00:06:22 CDT
---